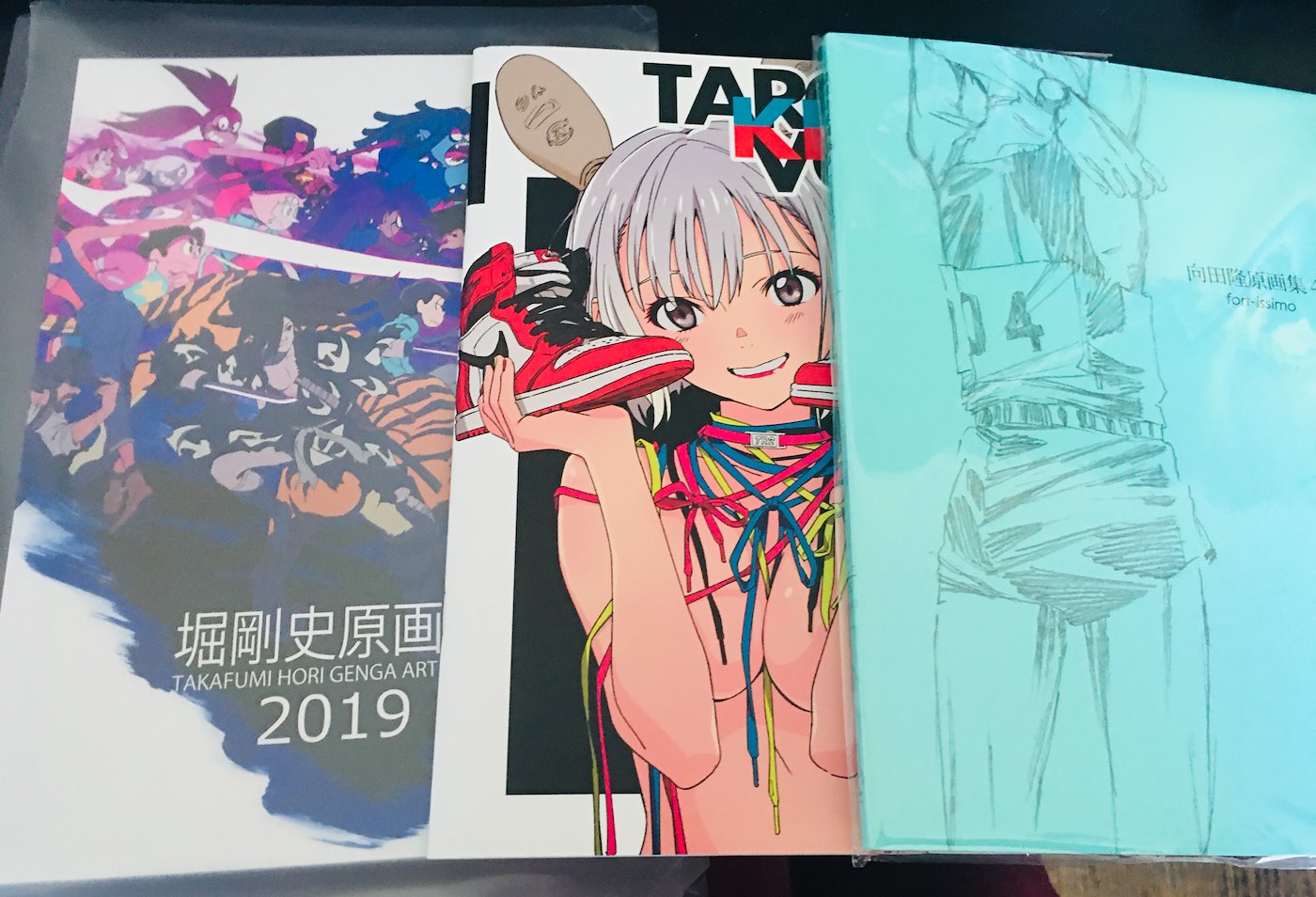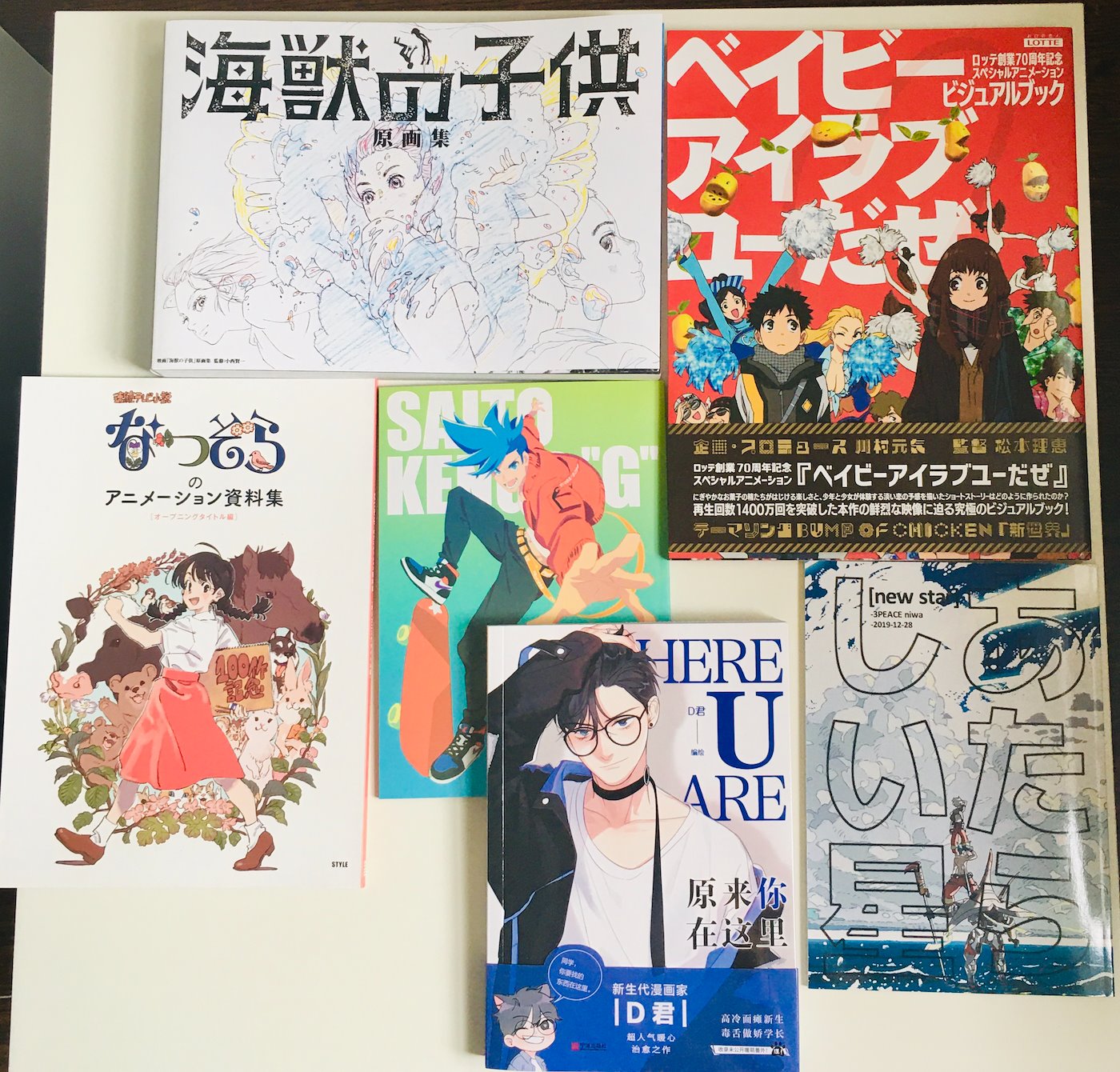 Some new books, I've gotten my hands on!
Takahumi Horis newest Genga art from C97, it has his work from the Steven Universe Movie as well as Carole & Tuesday and other works.
Tarou's Kicks Vol. 2 I'm a huge fan and sucker for some well drawn shoes (plus some very cute girls as added bonus!) as it was a must get.
Takashi Mukouda's Fortissimo, which has his work he did for the later half of the Kazetsuyo anime, I truly love the cover for this!
The Children of The Sea genga artbok is so very detailed and just so breath taking, I can't wait to see the movie once it hits theaters in the US.
Baby I Love You Daze is an animated music video created for Lotte's 70th anniversary, and it got an artbook, if you haven't seen the music video I highly recommended!
https://youtu.be/etKuJ7ibrvc
Natsuzora opening artbook.
Saito Kengo's Animation Works, which has the work they did for the Galo-Hen short from Promare.
Here U Are, I'm a huge fan of this webtoon it is so sweet and so lovingly drawn so I totally jumped on the opportunity to get the physical book.
Atarashi Hoshi (New Star) Kii Kanna's (3peace/niwa) latest doijinshi, and to no one's surprise it's a Promare doujin. Looking at her website and blog it's hard to not notice what a big fan of Promare the artist is. I love this book, it's definitely one of my favorite's from her (as a big Promare fan myself I might be a bit partial to this lmao). If you've read her serialized manga Umibe no Étranger then you know she has a very unique and silly way to portrayed her characters, so to see her interpretation of Galo and Lio be just as silly and cute was a real treat!❤
I'm still waiting on a few other books, but this is a great start to the year! Looking forward to what new books I can get my tiny gay hands on as the year continues!