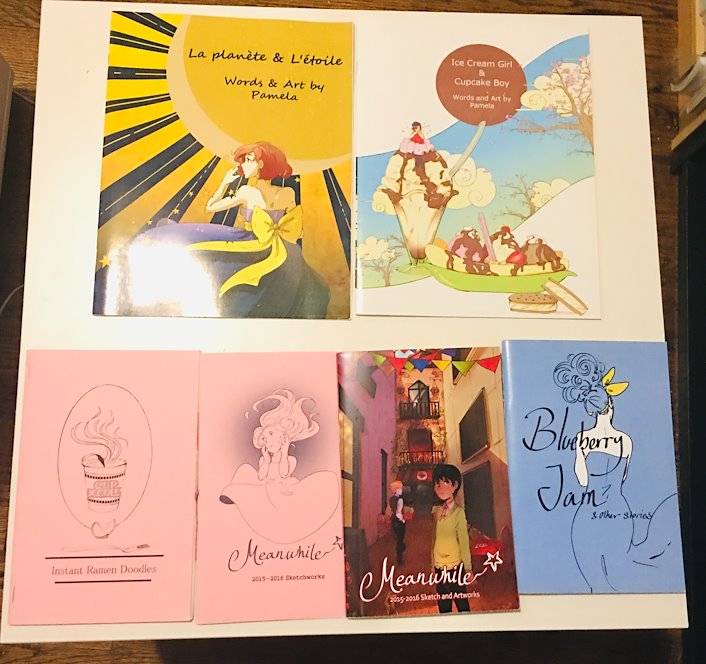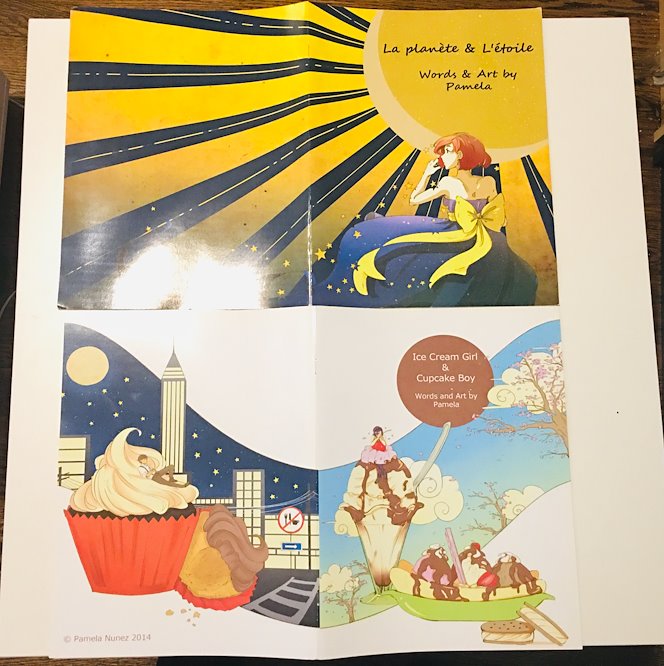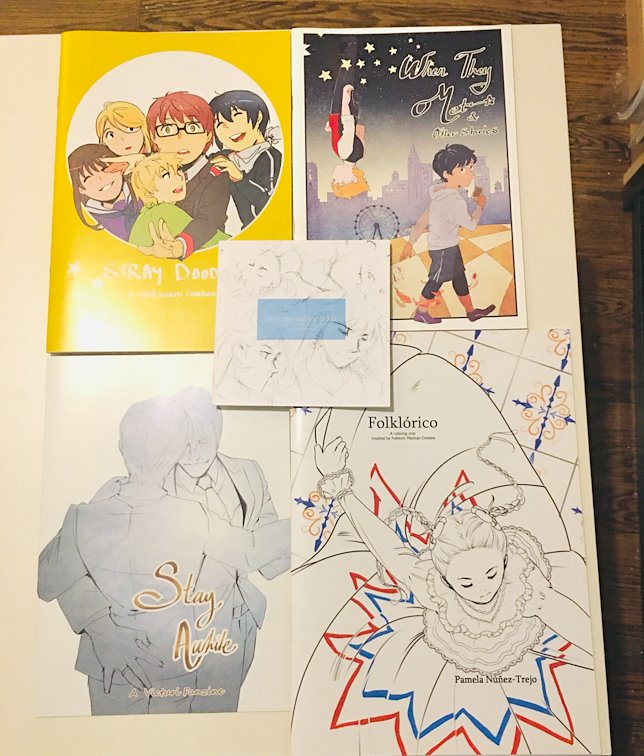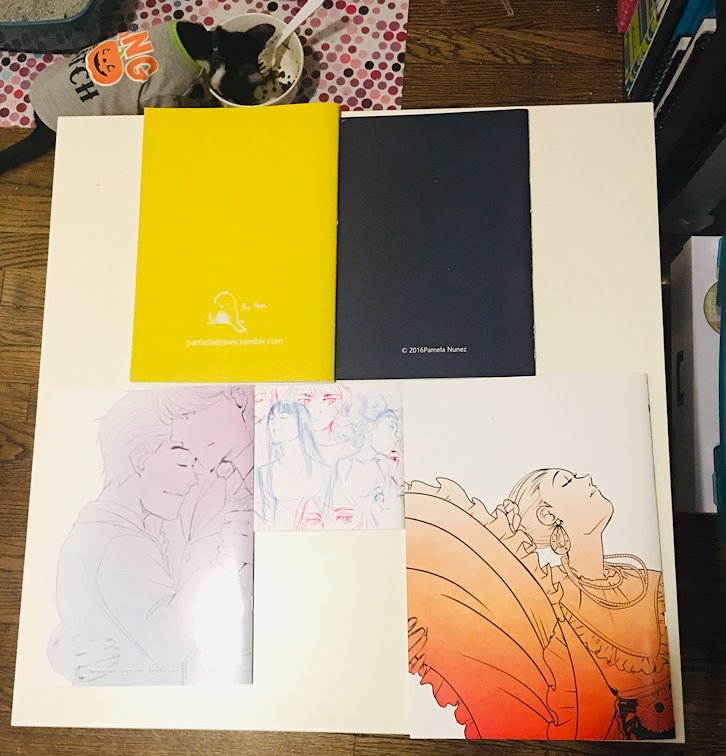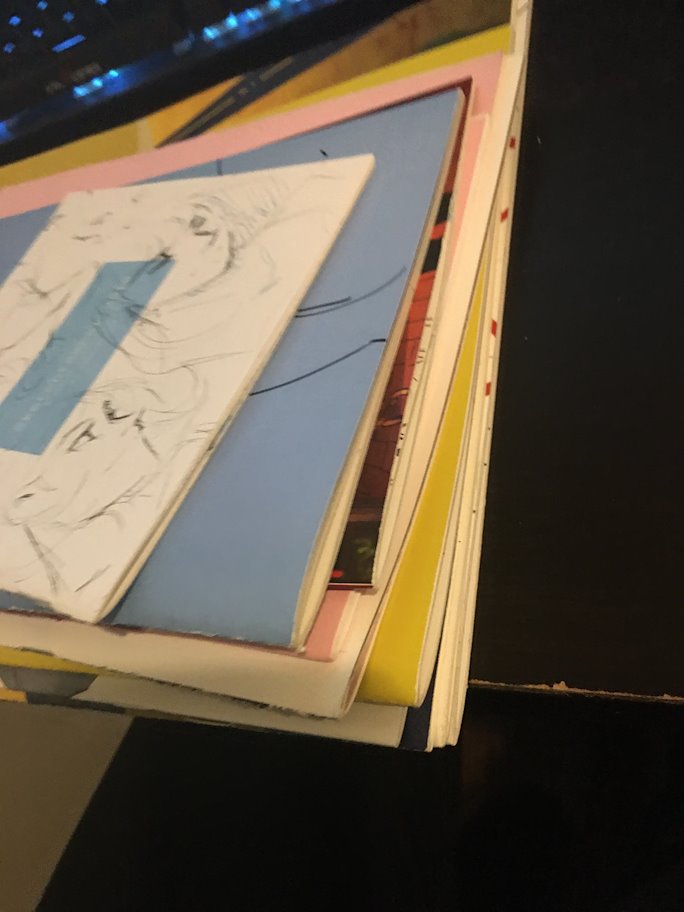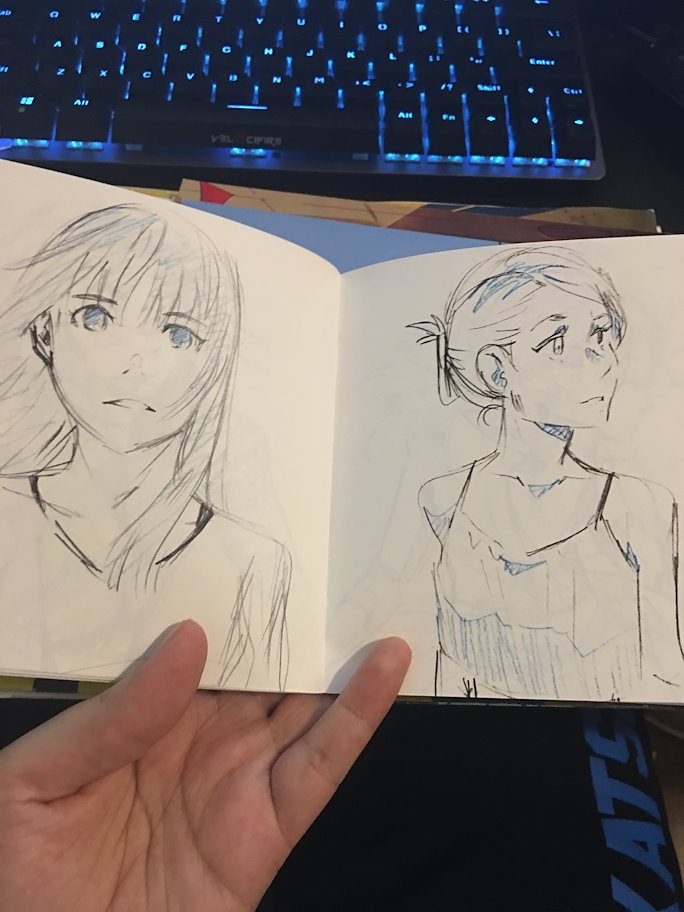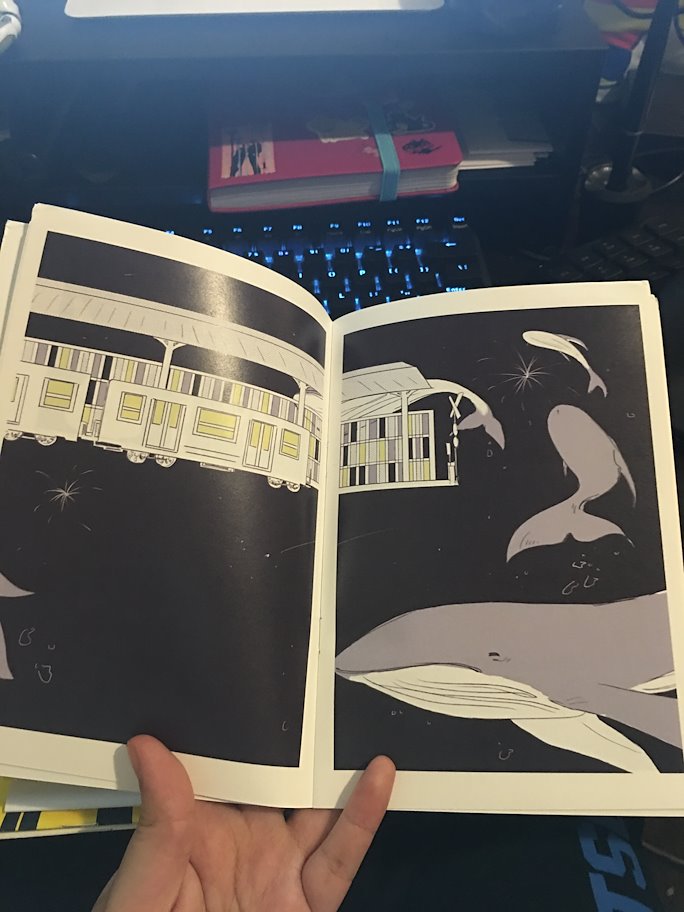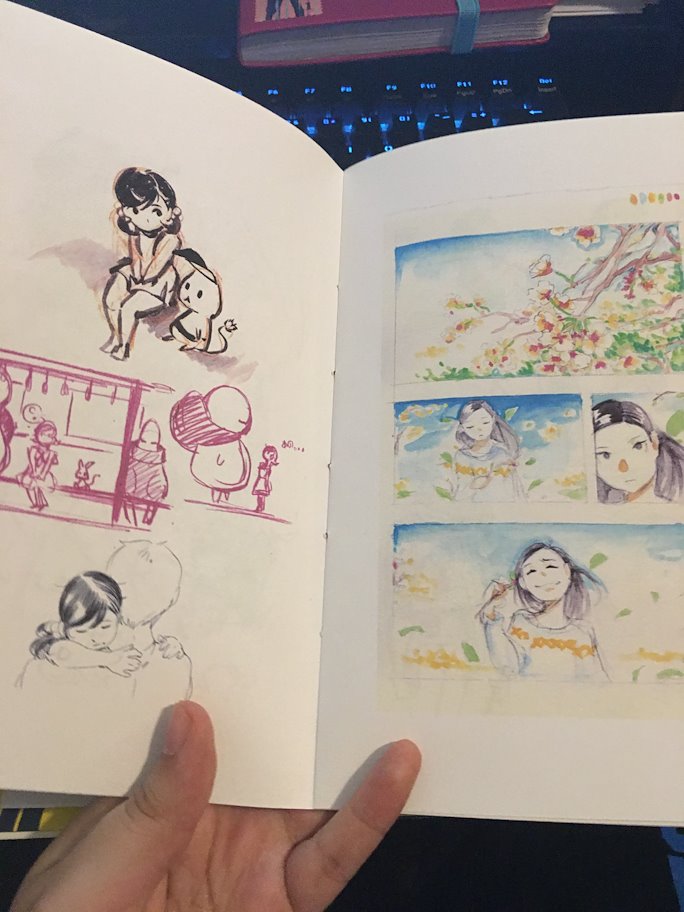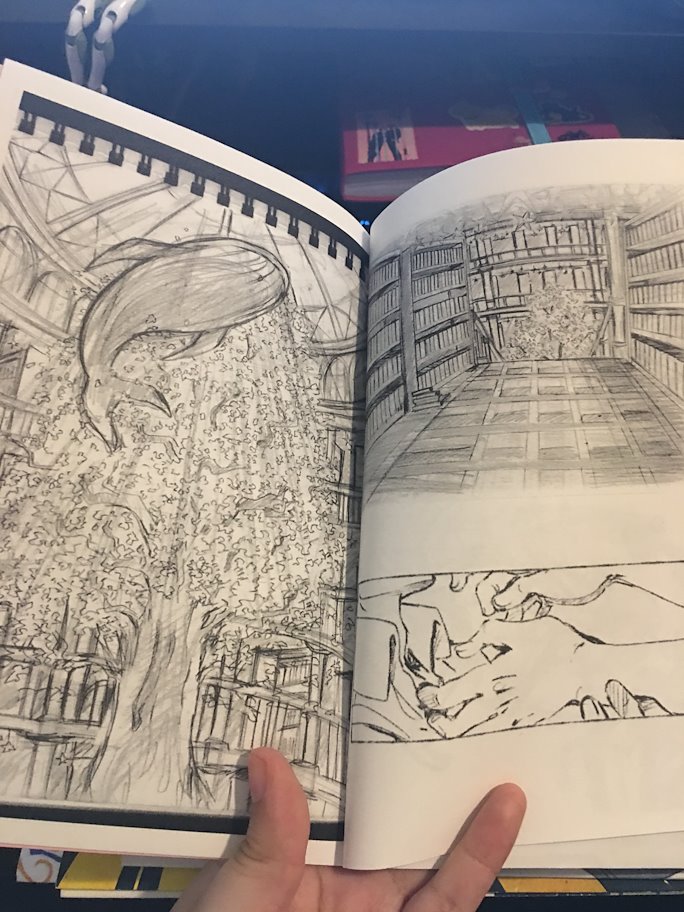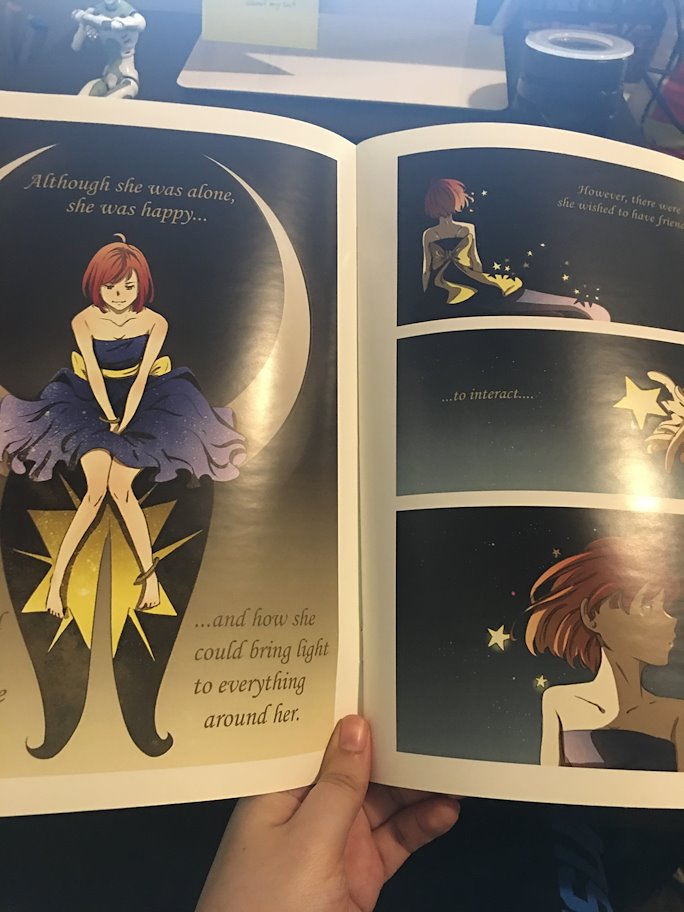 Zines (2014-2019)
Organized a bunch of my zines and doujins and came across my own self-published zines, the oldest ones dating back to 2014, and also the ones with the best covers (i think).
When I first started out making zines, I actually made 3 for my first zine fest at Chicago Zine fest (This was during while I was still in college). One was called The Planet & The Star and that was the first ever short comic I had completed that was longer than 3 pages, it was about a star becoming friends with Earth. The second zine was a collection of two short stories, one was about a girl who (i think) had trouble balancing the right amount of healthy selflessness and self-love, Ice Cream Girl. While, the other accompanying comic, Cupcake Boy was about a boy who had trouble putting his feelings into words and thus feeling like the people he thought he wanted to have a relationship with failed to connect with him and his feelings. Vocaloid, specially Deco*27 was a huge influence to me at the time so it's no wonder that my early comics read like some very bad and cryptic vocaloid song. I still enjoy flipping through them though, the covers are I think still my favorites. That same year I also printed a sketch log with most of my doodles and illustrations I did that past year.
The year after that is when I began to seriously brainstorm some stories and comics about something I would like to draw in a long form format, and that's when Zahir and Eliot came about (actually back then I think their names were Rafael and Eriol). That year I did two sketch/illustration zines because I was mostly trying to play around with the two characters, however I managed to complete another short comic called Blueberry Jam. A sort of continuation or related (but kinda not) to the ice cream girl and cupcake boy comics. Blueberry Jam was about a character that felt she had gone bad or spoiled after bottling in their feelings for so long in order to not appear weak in front of others, however they manage to find the strength to speak out whether to complain or to express themselves as long as they let their voice be heard they feel a trace will at at least be left in the world and that's a lot stronger than letting silence eat you alive (or something like that, I was and STILL AM LEARNING HOW TO WRITE COMICS please forgive).
It is 2016, and I think, I finally have some sort of direction of where I want to take Zahir's and Eliot's character, that year is when I debuted the first test pages for The Witch of Luminoza at Small Press Expo. I also compiled all of my Noragami doodles into a fanbook! (still working on the second one, maybe once I catch up with the manga again).
The year after that 2017, I got really into Yuri On Ice!!! (and to be honest who wasn't?) I was able to put together a fanzine most of the illustrations were in black and white to save time, but I'm still proud that I managed it. My second fanzine yay!
2018 I tried making a coloring book mostly inspired by the beauty of Mexican dresses and @cyanparade on twitter (also known as kidchan) who did their own coloring zine with hijabi. I was so happy with the quality of the paper and texture that the printer used, but was devastated to learn that the print shop closed down later that same year and that was the last book I had printed with them. (please support you local businesses!!!) My first zine was printed at a local print shop a few blocks from where I lived and worked, sometimes (most of the time) I was very late in compiling my books and it was a lot faster and cheaper to have them printed locally, that save time on shipping. The print shop was family owned and very friendly, I really can't stress enough how much I miss this print shop. The last zine was a compilation of sketches I did throughout the month of September, that one I was able to print at home, it's a very small 5 x 5" little thing, I realized I really like this size and might print other small zines this size.
Last year was a bit of a chaotic year, I was very focused on searching for a path to take on my art as well as a time that I took to step a bit away from my art and just (ya kno, kinda) live and somewhat rest. I was still working on The witch of Luminoza comic and working on a new outline for it but I took that year to also step back from my art and think about what I wanted to make of it. So now this year, getting back into gear, and back into zine making I'm excited to see what I make with my new found determination and path in art.